Post by dreams on Feb 10, 2020 16:26:57 GMT
[nospaces]
[attr="class","winkcont"]
[attr="class","winkcont2"]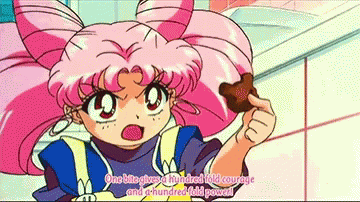 [attr="class","winkheader"]valentine's day event: baking contest of love!
[attr="class","winkbody"]
[break]
In the midst of a sunny spring day, a crowd had formed, gathered in a semi-circle around the beginning event. Somewhere in the centre of the kingdom, bordered by medieval-esque businesses and cozy residential cottages, towered by lively trees, with vine-enveloped grey cobblestone that could be felt beneath feet, some covered in patches of grass, while others had little flowers that sprouted between the cracks. Eight, large heart-shaped wooden tables had been set up in a row, facing towards the crowd and the main populace of Virgo. Their burlywood surfaces neatly sported basic baking supplies: a large wooden bowl, a cake pan, a muffin pan, a pie pan, a loaf pan, a baking sheet, a whisk, a measuring cup, a froster, a wooden scraper, a large wooden spoon, and a rolling pin -- all which rested in the left semi-sphere of the heart-shaped table. In the opposing semi-sphere sat a small baking oven, a pair of kitchen mits, a small wooden bowl of sunflower oil, a glass container of sugar, and one bar of butter. At the tip of the table, approached or stood each of the year's grand contestants, who faced the crowd that was slowly growing, bringing with them their own essence and representation of their own constellations.
[break][break]
In the grassy side-lines, three judges poised themselves in oak-made chairs, each a decent distance from another and holding a clip-board and pencil to record their perceptions. A strict golden-haired middle-aged solarian man, who happened to be the golden royal family's main chef, sat to the left, while an elderly, seaweed-waved celebrity of Aquarius sat to in the chair farthest to the right. In the center seat was one of Virgo's very own bakers, who was the admirable young, thin pinkette who owned and managed the ever-so-popular Fancy Treats Shoppe, and was the one who put together the contest each year.
[break][break]
The contestants as well as the judges each offered their own talents and expertise, and would soon reveal who would be the one to take home the trophy, as well as be named the universe's "best baker".
[break][break]
As the judges waited patiently, the crowd shifted and chattered excitedly, some of them cheering on for specific contestants, even though it was their creations that would make or break them.
[break][break]
Within a few moments, the town bell struck noon -- a sign that the contest had officially started, and most of the observers fell silent as they watched with eager eyes.
[break][break]
(OOC: characters are just arriving, and probably are preparing their sweet entry with their own twist of romance! Remember that on the second round of posts to flip a coin with the bot in the discord "v-day event" channel. If heads, your character's dessert has been baked successfully or designed to perfection. If tails, something went wrong with your character's dessert, and, in turn, they are disqualified from winning the contest. You may post a third time if we reach a third round of posts. However, after a third round of posts have been made or once the thread has reached its end date, I will post again with this account to have the judges announce the winner(s)! If there is more than one winner, we will hold an OOC poll for members to vote in to determine a victor!
[break][break]
This thread will end on March 11th, 2020 at 12:00 AM EST!
[break][break]
Posting Order is:

Lucasta Karkinos

,

Aemiliana Regulus

,

Iris Charon

,

Chastity Persephone

,

Rio Papago

,

Justice Astraea

,

Princess Apolla Solaris

, and

Rhea Eulalia Aquilos

!
[break][break]
Good luck <3 )
donau.
[googlefont=Montserrat:400i]
[newclass=.winkcont]width: 486px; border: solid 1px #bababa; padding: 20px; background-color: #ddd;[/newclass]
[newclass=.winkcont2]background-color: #eee; padding: 6px; border: solid 1px #7dc4d3;[/newclass]
[newclass=.winkheader]width: 401px; background-color: #20293f; padding: 20px 50px 20px 20px; font-family: montserrat; font-style: italic; font-size: 20px; color: #a9b0b3; text-align: right;[/newclass]
[newclass=.winkbody]background-color: #f9f9f9; width: 431px; padding: 20px; font-family: arial; font-size: 12px; color: #777; text-align: justify;[/newclass]