Post by dreams on Dec 16, 2019 4:37:12 GMT
[nospaces]
[attr="class","winkcont"]
[attr="class","winkcont2"]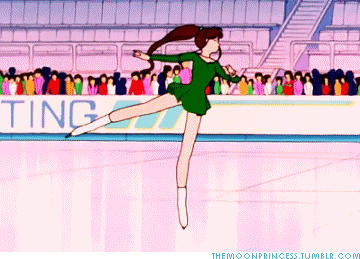 [attr="class","winkheader"]winter event info and sign-ups!
[attr="class","winkbody"]
[break]
With Christmas just around the corner,
Kay and I thought it would be fun to do a side-event related to the winter theme and merriment of the holidays! We know it's a little late and that everyone is super busy this time a year, but that's all the more reason to jump in with your character(s)! [break][break]
But, what is it?
This event will be an
ice skating celebration and competition
, that has been held every year on the constellation of
Pisces
, in the
rink of reflection
. It's a day of fun, with snacks, people, wine, classical music, and, most of all,
figure-skating.
The majority of the festival is meant to be in honor of the goddess
Skadi
, who is the deity of winter, but it is also meant to bring people together from all constellations. The latter part of the celebration hosts a competition -- to see who is the best performer but also to see who can shed the ice the fastest. [break][break]
There will be two sides to this event.
*Note that your characters can participate in both![break][break]
First, we will have the
freeform threads
, which are threads created by virtually anyone with an accepted character and are meant to invoke onexone interaction between characters. It can be fluff, excitement, awkwardness, a run-in with an old friend, an unexpected introduction, etc -- any jump-starter to initiate chemistry and interaction between the one character and the next. They will be separate from the plot thread and will only be reflected back to in-game if you want them to be, and are considered to be more like a "side-story" -- things that happen before or after the plot thread. Any characters who participate in the festive event outside of the plot-thread will get this
award.
[break][break]But, to those who want a little more excitement, we will also have a
plot thread
going on in the midst of the festive sub-board, too, titled "Chapter 2". Unlike the other miscellaneous, individual threads, this follows the events of Chapter 1, which is still going on, and will become a "fixed point" -- or an event that is permanent to the storyline and canon in-game -- and cannot be undone. Those who participated in the first event thread do not have to participate in the second unless they want to. This, of course, is optional, and anyone who wants to join the plot thread can sign their accepted characters up by replying below. Anyone who participates in Chapter Two will receive a
award and may become involved in later event threads as the story continues to unfold. Sign-ups for the plot thread will end on
December 18th by 11:59PM EST.
Once the deadline of the sign-ups have ended, we will post the event thread within the following days and will announce it to those who signed up!
[break][break]
The sub-board for the event is located
here
if you want to go ahead and start your open and onexone threads!
[break][break]
The winter event and all threads that are a part of the ice-skating festival -- including the plot thread -- will close on
Febuary 26th, 2020 at 11:59 PM EST
.
[break][break]
Have fun! Let's get this snow on the road! ❄️
donau.
[googlefont=Montserrat:400i]
[newclass=.winkcont]width: 486px; border: solid 1px #bababa; padding: 20px; background-color: #ddd;[/newclass]
[newclass=.winkcont2]background-color: #eee; padding: 6px; border: solid 1px #7dc4d3;[/newclass]
[newclass=.winkheader]width: 401px; background-color: #20293f; padding: 20px 50px 20px 20px; font-family: montserrat; font-style: italic; font-size: 20px; color: #a9b0b3; text-align: right;[/newclass]
[newclass=.winkbody]background-color: #f9f9f9; width: 431px; padding: 20px; font-family: arial; font-size: 12px; color: #777; text-align: justify;[/newclass]